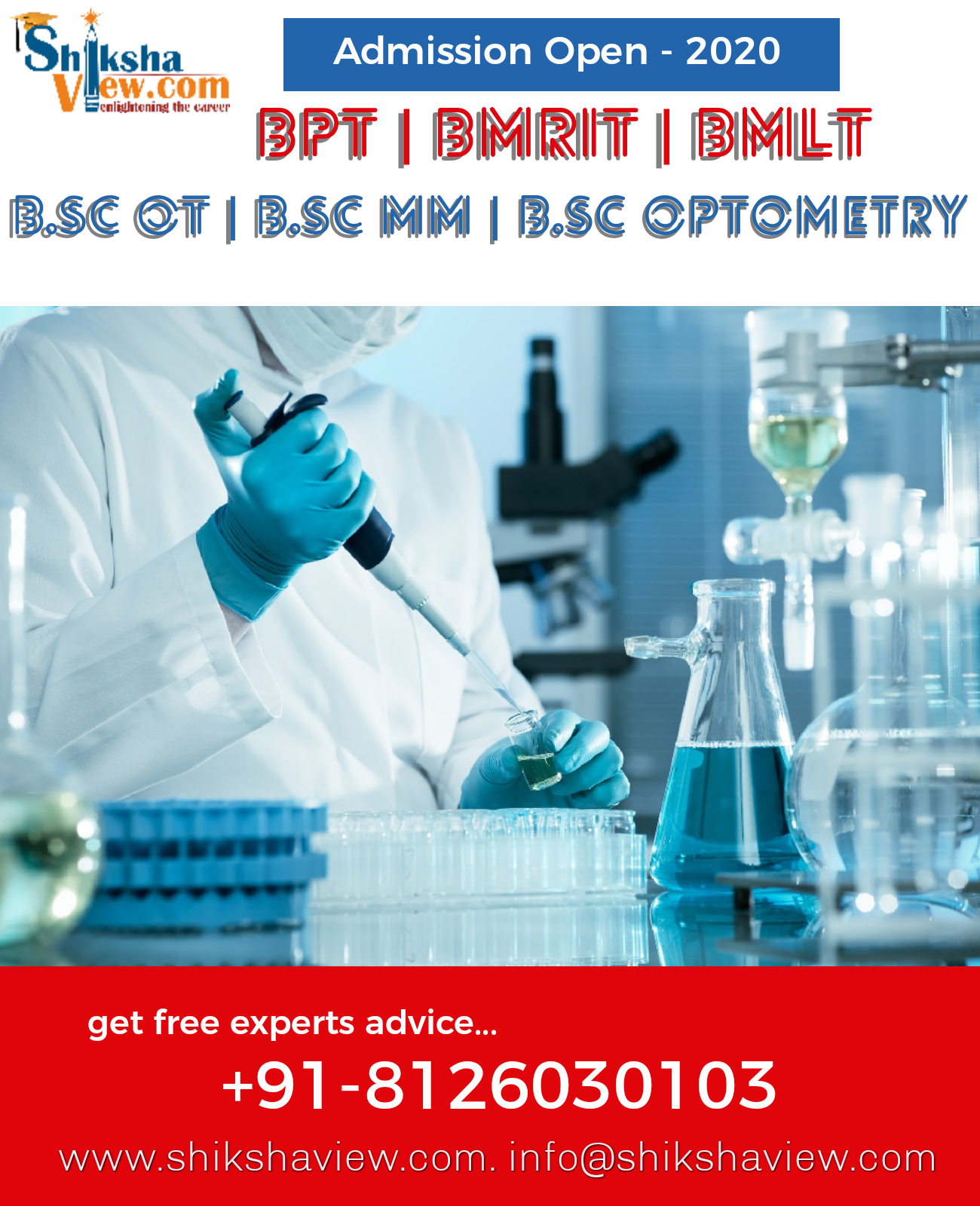 Paramedical Degree & Diploma Courses
You have to purchase this course in order to get access to its content.
Courses
Physiotherapy is an independent profession, declared by WHO (World Health Organization). BPT syllabus is very much similar to the medical courses. Physiotherapist having sound knowledge of medications very well but can't prescribe as not advised by international association of physiotherapy. Physios can suffix Drs. after their name.

Bachelor in Medical Laboratory Technology BMLT is an important part in the modern healthcare field. As the advancement of medical techniques, the physician requires skilled technicians help in the medical laboratories for the treatment of diseases

B.Sc Optometry

B.Sc Operating Theater is the science of how to run an operating room suite. Operational operating room management focuses on maximizing operational efficiency at the facility, i.e. to maximize the number of surgical cases that can be done on a given day while minimizing the required resources and related costs.

The Bachelor in Medical Radio & Imaging Technology (B.Sc Radiology or BMRIT) run by various government as well private nursing collages approved by Paramedical Council of India & State Paramedical Council.