NEET Syllabus 2021 comprises three subjects – Physics, Chemistry and Biology. Topics covered in these three subjects from Class 10 to Class 12 are included in the syllabus of NEET 2021. Candidates who wish to appear for the examination are advised to go through the NEET syllabus 2021 before starting their preparation. In this article, we have divided the syllabus of NEET 2021 into two parts, that is, the topics covered in Class 11 and those covered in Class 12. According to NTA, the NEET 2021 syllabus will remain unchanged from that of the previous years. Along with the NEET syllabus, this article also includes a list of the books suggested by experts and toppers. Read the complete article to get all the information about the NEET syllabus, chapter-wise weightage and the best books. Aspirants can also download the NEET 2021 syllabus in PDF format here on this page. NEET 2021 has been postponed to September 12 from August 1. 
A day after announcing that the NEET 2021 will be conducted based on the CBSE reduced syllabus, on January 19, 2021, the former Education Minister Ramesh Pokhriyal has clarified by saying, "As the curriculum (for board exams) was cut by 30 per cent due to COVID-19, therefore in the upcoming competitive NEET 2021 exam the candidates will have more options to answer the questions".
Change in Structure of NEET 2021 Exam
Although the NEET 2021 syllabus has remained the same, the structure of the NEET question paper has been changed. Each subject will consist of two sections. Section A will consist of 35 Questions and Section B will have 15 questions, out of these 15 Questions, candidates can choose to attempt any 10 Questions. So, the total number of questions and utilization of time will remain the same. The below table will help candidates understand better. 
| Sections | Number of Questions | Total Marks |
| --- | --- | --- |
| Physics Section A | 35 | 140 |
| Physics Section B | 15 | 40 |
| Chemistry Section A | 35 | 140 |
| Chemistry Section B | 15 | 40 |
| Botany Section A | 35 | 140 |
| Botany Section B | 15 | 40 |
| Zoology Section A | 35 | 140 |
| Zoology Section B | 15 | 40 |
To Download the PDF file of the latest NEET syllabus 2021, click on the link given below
NEET 2021 Syllabus – Free Download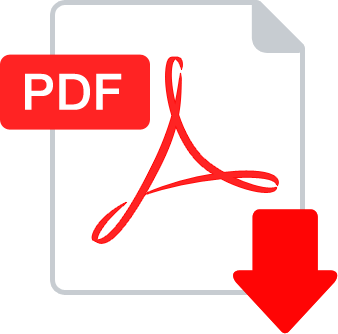 Also Read …
NEET Chemistry Chapter Wise Weightage
PHYSICS SYLLABUS FOR NEET (CLASS XI )
S.No.
Class XI
Weightage*
1
Physical-world and measurement
2%
Chapter–1: Physical World
Chapter–2: Units and Measurements
2
Kinematics
3%
Chapter–3: Motion in a Straight Line
Chapter–3: Motion in a Plane
3
Laws of Motion
3%
Chapter–5: Laws of Motion
4
Work, Energy, and Power
4%
Chapter–6: Work, Energy and Power
5
Motion of System of Particles and Rigid Body
5%
Chapter–7: System of Particles and  Rotational Motion
6
Gravitation
2%
Chapter–8: 
7
Properties of Bulk Matter
3%
Chapter–9: Mechanical Properties of Solids
Chapter–10: Mechanical Properties of  Fluids
8
Thermodynamics
9%
Chapter–11: Thermal Properties of Matter
Chapter–12: Thermodynamics
9
Behavior of Perfect Gas and Kinetic Theory
3%
Chapter–13: Kinetic Theory
10
Oscillations and Waves
3%
Chapter–14: Oscillations & SHM
Chapter–15: Waves
To Download the PDF file of the latest NEET Physics syllabus 2021, click on the link given below
Physics NEET 2021 Syllabus – Free Download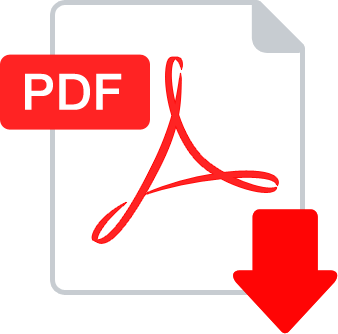 PHYSICS SYLLABUS FOR NEET (CLASS XII )
Chapter-9: Ray Optics and Optical Instruments
S. No.
Class XII
Weightage*
1
Electrostatics
9%
Chapter-1: Electric Charges and Fields
Chapter-2:  Electrostatic   Potential and Capacitance
2
Current Electricity
8%
Chapter-3:  Current Electricity
3
Magnetic Effects of Current and Magnetism
5%
Chapter-4: Moving Charges and Magnetism
Chapter-5:  Magnetism  and Matter
4
Electromagnetic Induction and Alternating Currents
8%
Chapter-6:  Electromagnetic Induction
Chapter-7: Alternating Current
5
Electromagnetic Waves
5%
Chapter-8: Electromagnetic Waves
6
Optics
10%
Chapter-10:  Wave Optics
7
Dual Nature of Matter and Radiation
6%
Chapter-11: Dual Nature of Radiation and Matter
8
Atoms and Nuclei
3%
Chapter-12: Atoms
Chapter-13: Nuclei
9
Electronic Devices
9%
Chapter-14:  Semiconductor Electronics
CHEMISTRY SYLLABUS FOR NEET/AIIMS (Class XI & XII)
| S. No. | Class XI | Weightage* | Class XII | Weightage* |
| --- | --- | --- | --- | --- |
| 1 | Some Basic Concepts of Chemistry | 1% | Solid State | 2% |
| 2 | Structure of Atom | 2% | Solutions | 5% |
| 3 | Classification of Elements and Periodicity in Properties | 2% | Electrochemistry | 2% |
| 4 | Chemical Bonding and Molecular Structure | 5% | Chemical Kinetics | 3% |
| 5 | States of Matter: Gases and Liquids | 2% | Surface Chemistry | 2% |
| 6 | Thermodynamics | 8% | General Principles and Processes of Isolation of Elements | 2% |
| 7 | Equilibrium | 6% | P- Block Elements | 5% |
| 8 | Redox Reactions | 3% | d and f Block Elements | 4% |
| 9 | Hydrogen |   | Coordination Compounds | 9% |
| 10 | S-Block Element (Alkali and Alkaline earth metals) | 2% | Haloalkanes and Haloarenes | 3% |
| 11 | Some p-Block Elements | 2% | Alcohols, Phenols, and Ethers | 4% |
| 12 | Organic Chemistry- Some Basic Principles and Techniques | 4% | Aldehydes, Ketones and Carboxylic Acids | 4% |
| 13 | Hydrocarbons | 3% | Organic Compounds Containing Nitrogen | 2% |
| 14 | Environmental Chemistry | 2% | Biomolecules | 3% |
| 15 |   |   | Polymers | 3% |
| 16 |   |   | Chemistry in Everyday Life | 2% |
To Download the PDF file of the latest NEET Chemistry syllabus 2021, click on the link given below
Chemistry NEET 2021 Syllabus – Free Download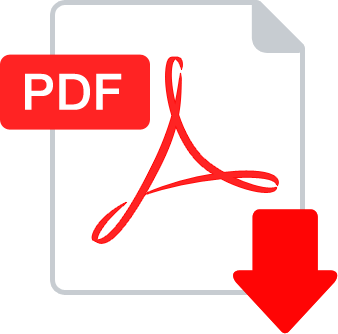 Also Read …
NEET Chemistry Chapter Wise Weightage
BIOLOGY SYLLABUS FOR NEET/AIIMS (Class XI)
S. No.
Class XI
Weightage*
1
Diversity in Living World
14%
Chapter-1: The Living World
Chapter-2: Biological Classification
Chapter-3:  Plant Kingdom
Chapter-4:  Animal Kingdom
2
Structural Organization in Animals and Plants
5%
Chapter-5: Morphology of Flowering Plants
Chapter-6: Anatomy of Flowering Plants
Chapter-7: Structural Organization in Animals
3
Cell Structure and Function
9%
Chapter-8: Cell-The Unit of Life
Chapter-9: Biomolecules
Chapter-10: Cell Cycle and Cell Division
4
Plant Physiology
6%
Chapter-11: Transport in Plants
Chapter-12: Mineral Nutrition
Chapter-13: Photosynthesis in Higher Plants
Chapter-14: Respiration in Plants
Chapter-15: Plant – Growth and Development
5
Human physiology
20%
Chapter-16: Digestion and Absorption
Chapter-17: Breathing and Exchange of Gases
Chapter-18: Body Fluids and Circulation
Chapter-19: Excretory Products and Their Elimination
Chapter-20:  Locomotion and Movement
Chapter-21: Neural Control and Coordination
Chapter-22: Chemical Coordination and Integration
6
Oscillations and Waves
 
To Download the PDF file of the latest NEET Biology syllabus 2021, click on the link given below
Biology NEET 2021 Syllabus – Free Download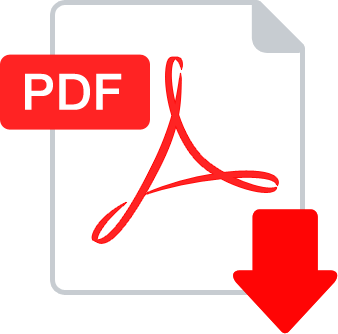 BIOLOGY SYLLABUS FOR NEET/AIIMS (Class XII)
S. No.
Class XII
Weightage*
1
Reproduction
9%
Chapter-1: Reproduction in Organisms
Chapter-2: Sexual Reproduction in Flowering Plants
Chapter-3: Human Reproduction
Chapter-4: Reproductive Health
2
Genetics and Evolution
18%
Chapter-5: Principles of Inheritance and Variation
Chapter-6: Molecular Basis of Inheritance
Chapter-7: Evolution
3
Biology and Human Welfare
9%
Chapter-8: Human Health and Diseases
Chapter-9: Strategies for Enhancement in Food Production
Chapter-10: Microbes in Human Welfare
4
Biotechnology and Its Applications
4%
Chapter-11: Biotechnology – Principles and Processes
Chapter-12: Biotechnology and its Application
5
Ecology and environment
6%
Chapter-13: Organisms and Populations
Chapter-14: Ecosystem
Chapter-15: Biodiversity and its Conservation
Chapter-16:  Environmental Issues
FAQ's NEET 2021
Read Also :
NEET Application – 2021 Correction Window Open
NEET Study Material – Free Download PDF Notes
Neet Reservation For OBC-EWS-SC-ST-General
NEET Chemistry Chapter Wise Weightage
NEET Chapter Wise Weightage of Physics, Chemistry and Biology
NEET Chemistry Important Topic with Chapter Wise Weightage