NEET UG Counselling 2021: Dates, Schedule, Registration Process, Seat Matrix, Merit List
NEET 2021 was conducted on September 12, and the results were out on Nov 1st. Some major changes are made by MCC and approved by the Supreme court in the NEET counseling and admission process that candidates should be well aware of, which we have covered in this article. 
Now that NEET results are out, students are eagerly waiting for the NEET Counseling process to begin. MCC (Medical Counselling Committee) has made a statement that NEET UG & PG counseling dates will soon be announced anytime after the 6th of January. MCC is responsible for conducting the NEET counseling process on behalf of  DGHS  (Directorate General of Health Sciences) for facilitating the allocation of NEET seats at the State and All India Level (AIQ).
There were also some big changes introduced by MCC and DGHS (Directorate General of Health Sciences), which will be applicable for 15% of UG seats and 50% of PG seats that fall under the central pool. The changes made are here to stay as the Supreme Court showed no objection and has approved the New Counseling Scheme.
Here is a list of changes made by MCC that every NEET candidate should be aware of:
From now onwards there will be four rounds of NEET counseling – AIQ Round 1, AIQ Round 2, AIQ Mop-up Round, and AIQ Stray Vacancy Round.
Fresh registrations will only be welcomed during the first three rounds and not the final round.
The option of free exit and up-gradation can only be availed during the AQI round 1 of NEET counseling 2021.
Candidates who join allocated seats in AQI rounds 1, 2, 3, or 4 will not be eligible to resign. They will also not be allowed to participate in further counseling rounds.
Candidates who do not join the seats in Round 2 would still be eligible to participate in further rounds of NEET 2021 counseling but they will have to do a fresh registration, which will only take place in the mop-up round.
Earlier the left out seats were reverted back to states which will now continue to be filled during the Mop-up and stray vacancy round of NEET counseling.
Reservation of AIQ Seats in NEET 2021
| | |
| --- | --- |
| Category | Reservation % |
| SC (Scheduled Caste) | 15% |
| ST (Scheduled Tribe) | 7.5% |
| PwBD (Person with Benchmark Disability) | 5% (Horizontal Reservation) |
| OBC (Non-Creamy Layer) | 27% in National Institutes/CentralUniversities |
| EWS (Economically Weaker Section) | 10% in National Institutes/Central Universities |
Courses Offered Through NEET 
BDS (Bachelor of Dental Surgery)
BAMS (Bachelor of Ayurvedic Medicine and Surgery)
BSMS (Bachelor of Siddha Medicine and Surgery)
BHMS (Bachelor of Homeopathic Medicine and Surgery)
BUMS (Bachelor of Unani Medicine and Surgery)
BSc Nursing (Honors)
MBBS (Bachelor of Medicine and Bachelor of Surgery)
Number of Available Seats in Each Course
| | |
| --- | --- |
| Courses  | Total Number of Seats  |
| Medical Colleges  | 554 |
| Dental Colleges  | 315 |
| MBBS Seats  | 83,075 |
| BDS Seats  | 27,285 |
| BAMS Seats  | 52,720 |
| BVSC & AH Seats  | 525 |
Eligibility Criteria for NEET 2021 Counseling 
Must have qualified NEET exam
Should be registered on MCC's official website.
Candidates from UT of J&K are also eligible for participating in the counseling process.
Eligibility Criteria for Central Universities
| | | |
| --- | --- | --- |
| Central Universities | Seat Scheme | Eligibility Criteria |
| Delhi University (MAMC, LHMC, UCMS) | 15% seats for colleges affiliated with the University of Delhi | Candidates who have passed Class 11th & 12th from schools located in Delhi will be eligible to apply for 85% of these seats. |
| Faculty of Dentistry, Jamia Millia Islamia | The institute has a total of 50 seats for BDS, out of which 47 will be availed via MCC NEET counseling. The remaining three will be filled under the institutional quota. | The institutional quota seats can only be occupied by candidates who have passed Class 11th & 12th from JMI institutes. |
| Aligarh Muslim University (AMU) | 50% of seats are reserved by the institute itself. The remaining 50 percent will be filled via MCC NEET counseling. | Candidates who studied for 3 consecutive years in AMU can avail themselves institutional quota. |
| Banaras Hindu University (BHU) | 15% seats | Candidates who fulfill the basic eligibility criteria for NEET counseling by MCC can apply for these seats. |
Qualified candidates who want to participate in the counseling process in Central Universities/Deemed Universities/ESIC colleges must register online on MCC's official website.
Registration Process for NEET Counseling
Candidates should register on the official MCC website– www.mcc.nic.in
They will be required to fill in a lot of details like name, personal details, academic details as per their NEET result, and registration no. 
They will also have to pay registration fees for NEET counseling.
Registration Fee for NEET counseling by MCC
Category
Fee (in INR)
Non- Refundable Fee
15 percent AIQ/ Central Universities
General Category
1,000
OBC/ PWD/SC/ ST/
500
Deemed Universities
All categories have to pay the same fee
5,000
Refundable Fee
15 percent AIQ/ Central Universities
General Category
10,000
SC/ ST/ OBC/ PWD
5,000
Deemed Universities
All categories will have to pay the same fees
2,00,000
NEET Counselling Seat Matrix 2021 by MCC Official
| | |
| --- | --- |
| Particular | Link Here |
| FINAL SEAT MATRIX FOR ROUND 1 DU IP AND JIPMER INTERNAL Puducherry UT | Click Here |
| FINAL SEAT MATRIX AIIMS JIMPER AND BHU FOR MBBS ROUND 1 | Click Here |
| FINAL AMU QUOTA SEAT MATRIX FOR BDS SEATS | Click Here |
| FINAL SEAT MATRIX FOR ROUND 1 JAMIA MILLIA ISLAMIA (BDS) | Click Here |
| FINAL SEAT MATRIX FOR ROUND 1 DU IP AND BHU (BDS) | Click Here |
| FINAL SEAT MATRIX FOR ROUND 1 DEEMED UNIVERSITIES (BDS) | Click Here |
| FINAL AIQ SEAT MATRIX UG 2021 (BDS) | Click Here |
| FINAL SEAT MATRIX FOR BSC NURSING 2021 | Click Here |
| FINAL AMU QUOTA SEAT MATRIX FOR MBBS | Click Here |
| FINAL ESIC INSURED PERSON SEAT MATRIX FOR MBBS | Click Here |
| FINAL SEAT MATRIX FOR ROUND 1 DEEMED UNIVERSITIES (MBBS) | Click Here |
| FINAL AIQ SEAT MATRIX FOR UG 2021 (MBBS) | Click Here |
| Stray Vacancy Round | |
| Stray Vacancy Round Seats | Click Here |
| 2nd Mop-Up BDS Round | |
| 2nd Mop-Up BDS Round Seat Matrix for Deemed | Click Here |
| 2nd Mop-Up BDS Round Seat Matrix for AIQ | Click Here |
| MCC NEET UG Round 1 Seat Allotment Result (Out) | Click Here |
| MCC NEET Counselling Final Seat Allotment Result (Out) | Click Here |
MCC NEET UG 2021 2nd Round Results
MCC NEET 2021 Counselling Notice & Withdrawal Seats
| Particular | Link Here |
| --- | --- |
| Notice and Merit List of Delhi State Quota | Click Here |
| Notice for withdrawal of seats of ESIC, Bengaluru | Click Here |
MCC NEET UG Counselling 2021 Vacancy Position for Round 2
| Particular | Link Here |
| --- | --- |
| Virtual Vacancy In Round 2 UG Counselling 2021 | Click Here |
| Total Vacancy In Round 2 UG Counselling 2021 (B.Sc. Nursing) | Click Here |
| Total Vacancy includes New Seats In Round 2 UG Counselling 2021 (BDS) | Click Here |
| Total Vacancy includes New Seats In Round 2 UG Counselling 2021 (MBBS) | Click Here |
List of Courses & Seats under NEET UG 2021
Course name
NEET seats
Bachelor of Medicine and a Bachelor of Surgery (MBBS)
83,075
Bachelor of Dental Surgery (BDS)
27,285
Bachelor of Ayurvedic Medicine and Surgery (BAMS)
52,720 (AYUSH)
Bachelor of Homeopathic Medicine and Surgery (BHMS)
Bachelor of Naturopathy and Yoga Sciences (BNYS)
Bachelor of Unani Medicine and Surgery (BUMS)
Bachelor of Siddha Medicine and Surgery (BSMS)
Bachelor of Veterinary Science and Animal Husbandry (BVSc & AH)
525
Read Also :
NEET Application – Correction Window
NEET Study Material – Free Download PDF Notes
Neet Reservation For OBC-EWS-SC-ST-General
NEET Chemistry Chapter Wise Weightage
NEET Chapter Wise Weightage of Physics, Chemistry and Biology
NEET Chemistry Important Topic with Chapter Wise Weightage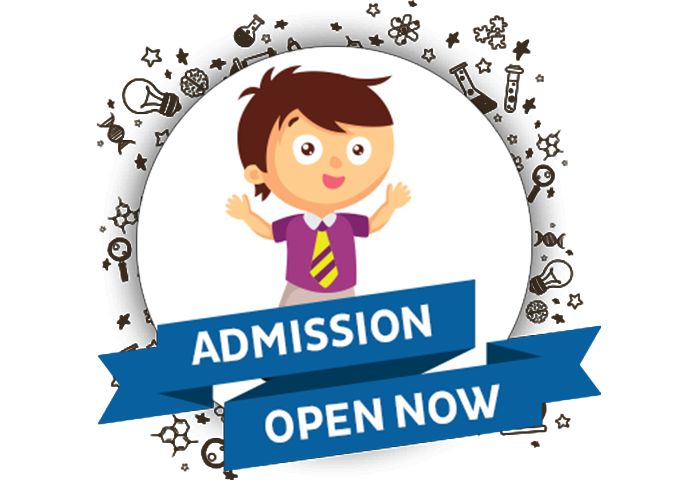 Our Popular Courses
Top Examinations