Due to Covid-19 Universities starts Online Registration – 2020. Apply now
IELTS (International English Language Testing System) is required to be written by international applicants for testing English language proficiency. IELTS exam is considered as one of the primary language ability markers for international candidates to study or work in foreign land. Countries like USA, UK, Canada, Australia and New Zealand need IELTS exam scores as proof of language proficiency.
IELTS is mainly of two types: General Training and Academic. The test takers mainly measure the ability of the candidates on four basic communicative skills- writing, speaking, reading and listening. IELTS exam is conducted by Cambridge ESOL, the British Council and IDP: IELTS Australia. Total length for IELTS exam is 2hrs 45minutes. IELTS 2019 is taken by more than 3million candidates across 140 countries in the world. It is believed that IELTS 2020 will be taking more candidates as compared to last year.
IELTS 2020 Highlights
| | |
| --- | --- |
| Exam Name | International English Language Testing System (IELTS) |
| Official website | ielts.org |
| Level of exam | International |
| Organizing Body | Cambridge ESOL, the British Council & IDP: IELTS Australia |
| IELTS fee | Depending on local currency (for India INR 13250) |
| Skills testing parameters | Reading, Listening, Writing and Speaking |
| Band Score Range | 0 to 9 |
| IELTS score validity | 2years |
| IELTS test centers | More than 1200 centers in 140 countries |
| IELTS IDP India helpline | 1800-102-4544 |
B.Tech Civil | B.Tech Mechanical | B.Tech Electrical & Comm. | B.Tech Electronics | B.Tech CSE | M.Tech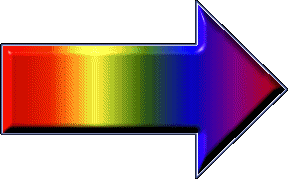 AICTE |Best Engineering College in North East | Industry Exposure| 100% Placement
Why should one take IELTS?
IELTS exam measures English language proficiency of a candidate. The candidate can write the exam for three fundamental purposes- study, work, and migration to travel to those countries where English is considered as the main language of communication.
Those who want to pursue higher education should write IELTS exam in academic format.
Those who wish to migrate to another country for employment purposes should write IELTS exam in General Training.
IELTS vs TOEFL
International students get confused between IELTS vs TOEFL. Many universities abroad ask for a score for either of the exams or scores for both the exams. IELTS score is preferred in the top-ranking universities in Australia, UK and New Zealand whereas TOEFL score is required to take admissions in the universities of Canada and US. TOEFL score is accepted in more than 10,000 institutions across 130 countries. US based organization named Education Testing Service conducts TOEFL exam. Therefore the exam score is preferred by American institutions.
It is a very wide comparison to make which is better. Candidates have to choose for what purpose these exams are being taken. IELTS is for those who want to study or work in Australia, New Zealand, or the UK. Every year, candidates go to these countries to try luck either in studies or jobs. Whereas TOEFL is mainly American universities or employment opportunities in America. Both tests have different scoring parameters. Many educational institutions require both scorecards for selecting candidates.
IELTS Registration
International students can register for IELTS either through offline or online mode. Basic eligibility criteria for IELTS is that the candidate has to be above 16 years of age with a valid passport. IELTS fee is INR 13250 though it varies with domestic currencies. Test takers can write the exam either in IELTS Computer Based Test or IELTS Paper Based Test. Steps to register are as follows.
For British Council
The candidates can find out availability of slots either by using online registration system or by offline mode. Two ways for IELTS Exam Registration are as
Through Online- The candidate has to register online on the main portal of British Council. The candidate has to find suitable slot as per availability and complete the formality of registration as mentioned. The candidate has to pay online fees via credit or debit card.
Through Offline- The candidate has to download IELTS exam registration form from official portal. Manually select the test date and fill other requirements asked in the form. Next, the candidate has to pay by demand draft (made to British Council and payable at New Delhi) or by cash (to pay cash visit the nearest ICICI bank with payment slip). The candidate has to provide Blue Dart courier serviceable address on registration form
For IDP Education
Candidates can register for IELTS exam via IDP education in three ways: Online, in-person and offline.
Through Online- Candidate has to visit IDP official website to register. One has to select Test and Test Type and click go. A matrix will appear on screen with available dates and test centers. Then candidates have to fill personal details and complete the form by paying fee via credit card.
In-Person: Candidate can download online form and make an application with assistance from staff. Fee payment can be made either via credit or debit card or by depositing fee amount to ICICI or Allahabad bank.
Through Offline: Candidates can complete IELTS application form and send it to the main office of IDP via courier.
For IELTS Official Website
Here the candidate has to book for IELTS exam dates online. One has to select a location to find available test centers for the city. Fee should be paid via online mode. After following given instructions, the candidate can book for IELTS exam as per availability of slots.
Cancellation or Requesting a Transfer of IELTS Exam Date
Request for cancellation or postpone of IELTS exam date is available. Request to change or cancel must be made strictly 5 weeks before the test date via email or in person only. Telephone cancellation or postponement will not be accepted. Cancellation more than five weeks ahead of the test date will receive a full refund (less a 25% administrative fee). Cancellation less than five weeks ahead of the test date you will receive no refund. Failure to appear for the test without notification is considered a cancellation, no refund will be issued, and you must register and pay again if you wish to take the test on another date.
Candidates seeking cancellation or transfer within the 5-week period prior to the test date, or those who fail to appear for their scheduled test, can receive a refund (less a 25% administrative fee) if they can provide evidence within 5 days that their ability to sit for the test has been affected by serious illness or cause:
Serious Illness – hospital admission or serious injury
Loss or Bereavement – the death of a close family member
Hardship/Trauma – victim of a crime, victim of a traffic accident
Military Service
Candidates are required to fill a "Request for Refund" or "Test Day Transfer Form" and attach appropriate documentation and/or evidence:
A medical certificate from a qualified medical practitioner
A death notice or certificate
A police report.
IELTS Eligibility
IELTS exam can be taken by any individual irrespective of gender, age, race, religion or nationality. It is recommended not to take this examination below 16years of age. There are no rules for the upper age limit for IELTS exam. There is no limit set by the conducting body to attempt IELTS exam. One can take exam as many times as one wants.
Educational Eligibility for IELTS Exam
The conducting body has not set any educational eligibility criteria for IELTS. Those who want to pursue higher education abroad or want to migrate for employment purposes can take this exam. The applicants should know about overall band criteria before applying to the selected educational institution.
IELTS Exam Pattern
There are four sections in IELTS exam pattern. The sections are Reading, Writing, Speaking and Listening. It takes 2hours 45minutes to complete the whole test. Listening and Speaking are similar to both Academic and General Training but the subject matter for writing and reading sections differ in both these tests. Reading, Writing and Listening of all IELTS exams are completed on the same day without any break whereas Speaking section can be completed a week before or after the other tests. The entire exam pattern overview is given
IELTS Exam: Speaking
IELTS exam Speaking test assesses a candidate's fluency in spoken English. This is a face to face interview round between an examiner and the candidate. Exam pattern for IELTS: Speaking is divided into 3 parts and every part is recorded. The duration of IELTS Speaking is 11-14 minutes.
Part 1: A candidate is asked general questions about himself/herself, his/her home, family, work, education, interests, and hobbies. This part lasts for 4-5 minutes.
Part 2: Candidate is given a card with a particular topic stated on it. The candidate is then given one minute to prepare himself and then to speak on the given topic for two minutes.
Part 3: Candidate is asked a question on the topic given in Part 2. Here, a candidate gets an opportunity to discuss more abstract ideas and issues with the examiner. This part lasts for 4-5 minutes.
IELTS Exam: Listening
IELTS Listening test is 30 minutes long. Candidates are required to listen to four separate recordings of native English speakers and answer a series of questions based on these recordings. This section measures ability of a candidate to comprehend the main idea and detailed factual information, opinions, and attitude of the speakers in the recordings.
Recording 1: It involves a conversation between two people in English. For example, two people talking about the weather.
Recording 2: It is a monologue framed in a social context. For example A speech about local facilities for the public.
Recording 3: It is a conversation among people (up to 4) in an educational or training context.
Recording 4: Monologue on educational or academic context.
IELTS Exam: Reading
IELTS Reading test is 60 minutes and consists of 40 questions designed to test a candidate's English Reading skills. The questions include reading for gist, reading for main ideas, reading for detail, skimming, understanding the logical argument and identifying writers' opinions, attitude and purpose. This section is different for Academic and General Training.
IELTS Academic Reading: It consists of 3 reading passages taken from newspapers, magazines, journals and books. All these passages are written for the general audience. These long texts follow writing styles ranging from analytical, discursive, factual and descriptive. Here the candidate has to recognize opinions, purpose and attitudes of writer. This test is designed to test comprehensible ability of the candidate.
IELTS General Training Reading: The paper is divided into 3 sections. All these excerpts are taken from company handbooks, advertisements, guidelines, notices, newspapers, magazines and books. 1st section is about "social survival". 2nd section is in the context of "workplace survival". 3rd section is of general reading with complex structure. This section puts emphasis on different writing styles like argumentative, or instructive or descriptive.
IELTS Exam: Writing
IELTS Writing test is 60 minutes long and consists of two compulsory tasks. The two tasks are designed to test candidates in English writing skills, grammar, etc. The answers are to be written in complete sentences in a paragraph and not as notes, phrases or bullet points. This section is also different for Academic and General Training.
IELTS Academic Writing: The candidate has to complete 2 writing tasks. For Task 1, the candidate has to explain information given in chart or table in 150 words (20 minutes) For Task 2, the candidate has to write in response to a problem, or argument or a point of view. This task should be written in 250 words (40minutes)
IELTS General Training Writing: The candidate has to complete 2 writing tasks. For Task 1, the candidate has to write a letter (personal or formal or semi-formal) to explain the given situation or request for information. For Task 2, an essay will be written in response to a problem or argument or point of view.
IELTS Exam: Preparation Tips
Test takers should get a proper overview of IELTS exam preparation tips. One should aim at covering all four components in IELTS exam: Speaking, Listening, Reading and Writing. IELTS exam pattern is of two types: IELTS Academic and IELTS General Training. As per taken exam, test taker should prepare. Few preparation tips for IELTS exam are as following
Learn new words for understanding vocabulary
Read English books, magazines, newspapers, handbook for strong grasp over language
Practice writing following a strict time schedule
Under strict time scheduling, test taker can improve writing speed
Make an accurate usage of grammar
For fluency in language, start talking in front of mirror
Focus on pronunciation for proper understanding of words
Try to balance between listening and scanning questions
Besides these preparation tips, test takers should start taking mock tests regularly for better understanding of exam pattern. Every year, lakhs of international students take IELTS exam for pursuing either higher education or employment opportunities. Therefore learning proper English is a step taken towards dreams.